2016 - 2017 TUITION
5 DAY PROGRAM $225 / WEEK

4 DAY PROGRAM $205 / WEEK

3 DAY PROGRAM $175 / WEEK

2 DAY PROGRAM $120 / WEEK

Registration fee: $110.00 annually.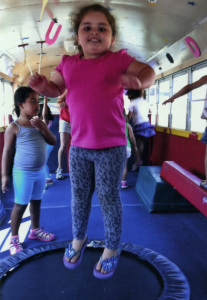 At Loving Nest Preschool
We are so privileged to have spacious, bright and airy classrooms. The rooms are large, filled with sunlight and very appealing to children. All Teachers are EEC certified, caring and most important of all: they understand and appreciate diversity. Although we speak English, Portuguese and Spanish, the alphabetization is done in English, since the children need to be ready for Kindergarten.
We open week days, from 7 am to 6 pm, attending children from 2.9 to 5 years of age. We are a diverse community, and our program reflects that reality. We offer a meal program with rice, beans, vegetables, meat and fruit for desert.
Every week we have a Music Program (by Playful Tunes), where we expose the children to the world of music and instruments, so they can explore the different rhythms and sounds.
We now offer Before and After school for children up to 8 years of age with very affordable prices.
We have Gym and capoeira classes, which is a combination of martial arts, dance and rhythm. Our "ZUMBA FOR CHILDREN" is a huge hit!  The little ones love to dance and move to the colorful zumba music. So, come by with your whole family and pay us a visit. You'll be glad you did!
~ Vera Linardi
English, Portuguese and Spanish spoken

Meals with rice, beans, vegetables, meat and fruit

Gym, Capoeira, Zumba

Before & After School for children up to 8 years old

Family Trips and Birthday Parties

Music Program Weekly